Letters to my Grandchildren #2
Thanks to last years' bushfires and the current pandemic, I no longer want to get rid of State Governments.
Kids, right now you're a long way from voting age but I want you to take an interest in politics as early as you can, because I can't stress this enough:
Bad Government Kills People.
You'll read about the events of this year in your history books, but right now we're seeing real time evidence that poor government decisions can have a terrible impact on all levels of society.
Now, depending on who has written your history book, the heroes and villains may not be so clearly defined, so let me tell you right here and now, State Government leadership saved thousands of lives in Australia.
First there were the horrific bush fires of 2019/2020, which were largely ignored by the Federal Government as vast areas of the country went up in smoke.
The feds were eventually stung into action when it became apparent their polling numbers had dropped to the floor faster than a school bag on a Friday afternoon. Note: the Prime Minister, Scott Morrison, immediately offered the country heartfelt 'thoughts and prayers' from his poolside recliner in Hawaii.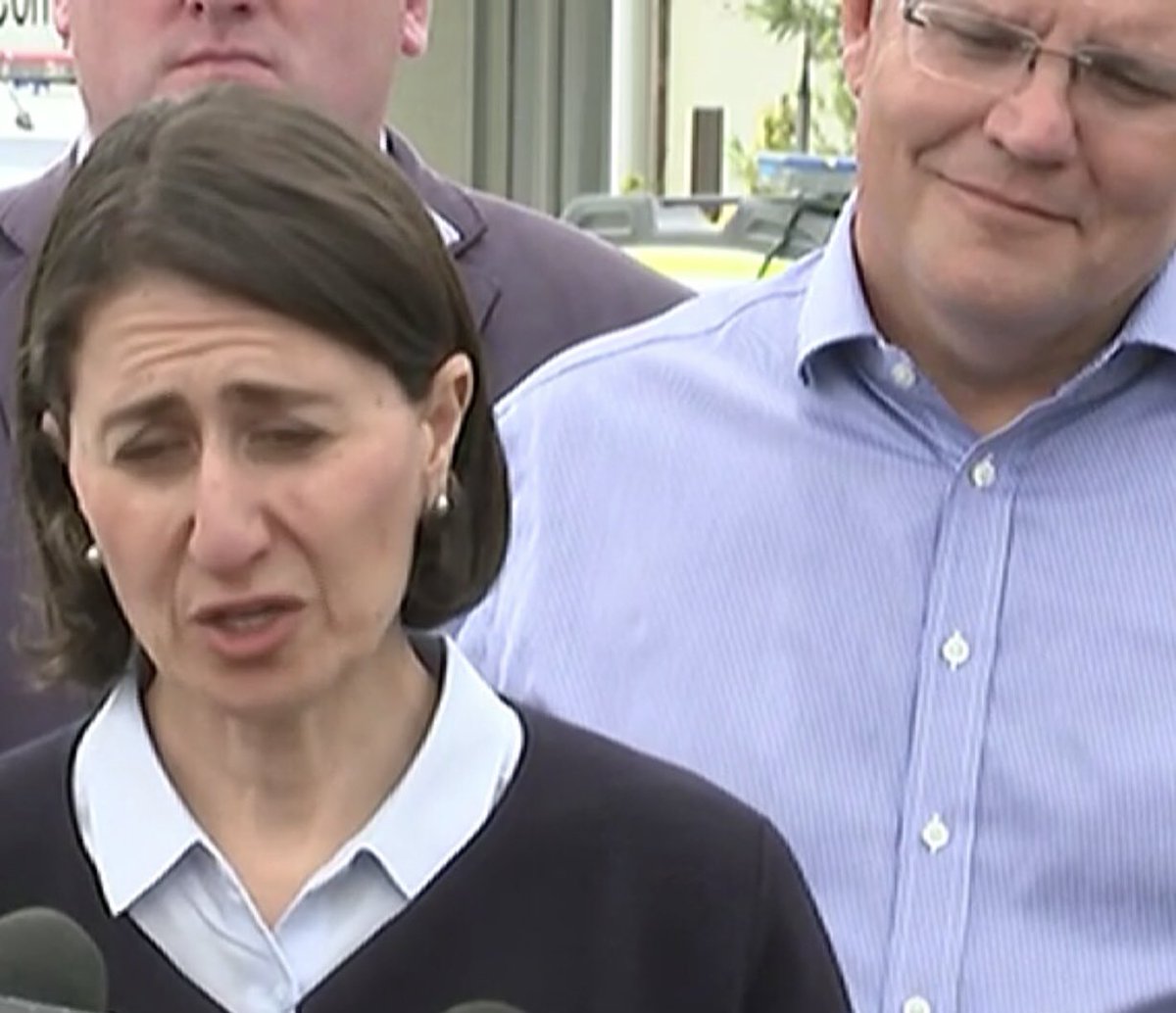 Anyway, this disaster was immediately followed by the Coronavirus pandemic which had been making its' way around the world on numerous flights and cruise ships for months.
We had seen in the news how fast the virus had spread throughout other countries and how hard it was hitting the elderly, frail and sick along with a lot of very healthy people too.
Now, had it been left to the Federal Government, it would have been 'business as usual' for a lot longer after the first sick folk stepped ashore in Australia sneezing and coughing.
When the Prime Minister was asked if he was locking down the country as the virus spread, he replied with a smug 'No', then announced he was going to the footy that weekend.
He didn't go to the footy, because the State Premiers, alarmed at the figures they were seeing as ill people fronted at hospitals, slammed their fists down on the big red buttons to shut down their states and close the borders.
Even though they did, several sporting games (and one large church event, notably the Hillsong Conference which, coincidentally, is where our current PM worships) went ahead, and many people were needlessly infected as a result.
As the weeks rolled on, lots more people got sick and hundreds of thousands of workers lost their jobs as businesses closed around the country.
During this time, toilet paper became more valuable than gold (for some reason), flour vanished off the shelves and some shopping centres became fight clubs.
But then good things started to occur too, the smog cleared up, people shared things (like spare toilet paper and flour), looked out for each other, went out of their way to help the less fortunate, found joy in simple pleasures and spent time re-evaluating their lives.
For a while, we were living in a community again, as opposed to an economy.
To everyone's amazement the Federal Government stumped up a massive stimulus package. True to form, the money didn't make it to a lot of folk who desperately needed it, (still hasn't) but Australians were still better off when compared to other countries who appeared quite happy to let their people be needlessly exposed to the illness or starve to death during the lock-down.
Kids, like I said: Bad Government Kills People.
If you want to know how good any Government is (at all levels) look at how they treat society's voiceless; the sick, prisoners, elderly, disabled, refugees and the poor. That's the best indication of where their real values lie.
And the same goes for people too, watch what they do and how they act, compared to what they say. But we'll chat about that later.
Anyway, as the months passed, most of us self-isolated and as a result the virus slammed head first into a wall and is currently looking very unsteady on its' feet.
So pressure is now mounting from the Federal Government (and one State Premier who really should know better – see above photo) to re-open the borders around the country. Fortunately, the remaining Premiers are happy to err on the side of caution for the time being.
Particularly as today is the first day the majority of children have gone back to school, they're playing the waiting game to make sure we've definitely got the virus on the back foot before easing off other restrictions.
So, it will be a little while longer before your Granddad will be able to buy a schooner of beer at the Yacht Club, but I want you to know that I'm am in fact very grateful we have the extra layer of State Government in Australia. I used to think it was a vast waste of money (well, it is in some ways) but that vital cog of checks and balances in our political system has worked when it counted most.
So far.